Building your personal resilience
"Although the world is full of suffering, it is also full of the overcoming of it."
– Helen Keller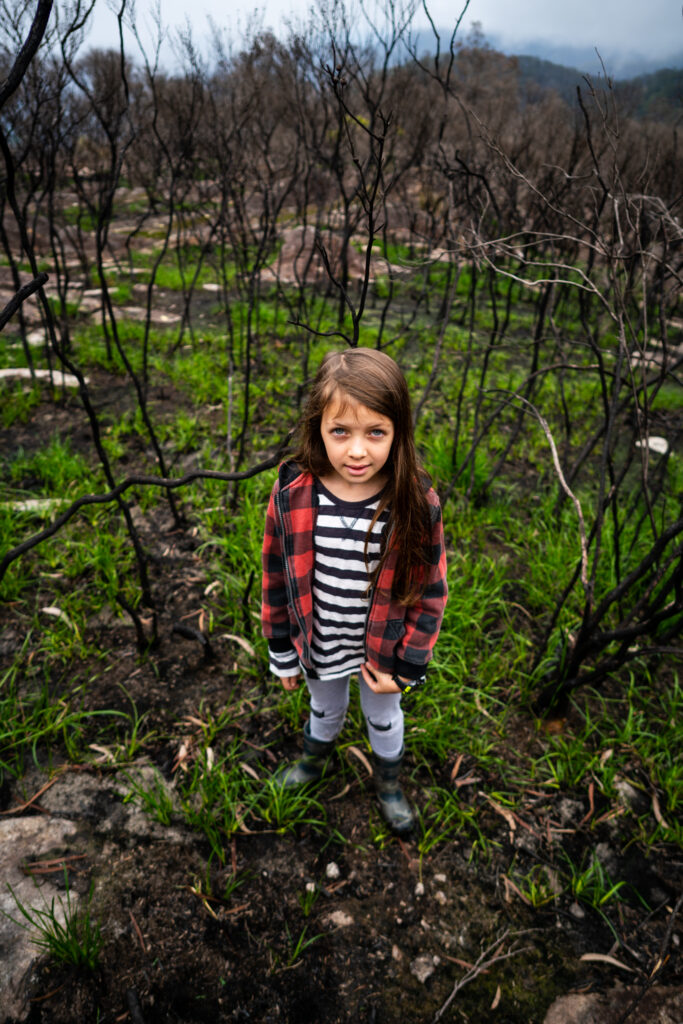 Thinking about the climate crisis is hard and educating others about it is even harder.
Even the most optimistic environmental educators among us feel deep despair and sadness at the destruction of our natural world. We are acutely aware of how the climate crisis is already affecting the lives of so many Australians and people around the globe and we understand the existential threat it poses for our global future.
But take a deep breath, because you are not alone and EE NSW is here to help you stay resilient, happy and motivated do the challenging work of engaging your community on the climate crisis.
Psychology for a Safe Climate
Founded in 2010, Psychology for a Safe Climate are a not-for-profit Melbourne based organisation that formed in response to the lack of individual and community engagement with climate change. Using their professional knowledge as psychologists and helping professionals, their aim is to increase understanding and engagement with climate change.
Their workshops, presentations, and publications increase understanding of the psychology behind the challenges and difficulties of engagement with climate change; foster psychological support and self care; and help improve communication on climate change.
Their following publications offer psychological support and self care for coping with the climate crisis:
Staying Engaged in the Climate & Bushfire Crisis
Coping with Climate Change Distress
Download these free publications from https://www.psychologyforasafeclimate.org/publications
The Psychology for a Safe Climate Facebook page also post their talks, newsletters and other useful resources.
Active Hope
The book 'Active Hope- How to Face the Mess We're in Without Going Crazy' by Ecophilosopher Joanna Macy and resilience expert Dr Chris Johnstone (2012) has turned into an international movement that is practiced across the world, including the USA, UK, Australia and NZ.
Esteemed ecophilosopher Joanna Macy, PhD, is a scholar of Buddhism, general systems theory, and deep ecology. A respected voice in the movements for peace, justice, and ecology, she interweaves her scholarship with five decades of activism.
Active Hope is about finding, and offering, our best response to the crisis of sustainability unfolding in our world.
Active Hope is a ground-breaking theoretical framework for personal and social change, as well as a powerful workshop method that hundreds of people around the world have participated in and been trained in. The Active Hope framework helps people transform despair and apathy, in the face of overwhelming social and ecological crises, into constructive, collaborative action.
Want to dig deeper? Read more about Active Hope
Podcast – Outrage and Optimism! 
We recommend the weekly podcast Outrage and Optimism to stay inspired, motivated and up to date on all things climate crisis.
Since launching in April 2019, Outrage + Optimism has become the most widely listened to climate change podcast, with an audience stretching from San Francisco to Sydney. Topping the UK Politics podcast charts twice, it has been selected as the number 10 All-Time Podcasts on the Apple UK Charts, been the number 3 Politics Podcast on Apple Australia Charts and was listed at number 15 of The Guardian Best Podcasts of 2019.
Now in its second season, each weekly show highlights how we can channel the outrage we see on the streets (and online) about incremental actions in the face of the climate crisis, toward the stubborn optimism needed to forge ahead with ambition. We believe both are necessary. Each week's discussion aims to inform, inspire and help listeners realise that this is both the most challenging, but also the most exciting time in history to be alive.
Each episode starts with a round-up of what has made us feel outraged or optimistic in the climate debate, followed by an in-depth interview with our guest for the week. Special guests so far have included David Attenborough, Ellie Goulding, Jane Goodall, Greta Thunberg, Richard Branson, Wanjira Mathai, John Kerry, David Miliband and many more.
Listen to the podcast at https://globaloptimism.com/podcast/
Articles
Read this article from EcoHustler on 'Is the climate crisis affecting your mental health?' Resilience expert Dr Chris Johnstone offers some strategies that can help.