Learn more about how you can connect with or join our leadership team
About Us
EE NSW is a registered not-for-profit association in NSW, and a registered charity with the ACNC. We are a state chapter of the Australian Association for Environmental Education with whom we share membership, conferences and communications partnerships. 
We have a lively Executive Committee from various interest areas who meet bi-monthly, and we have project staff who deliver our vision. We openly welcome new members to our committee, and we hold our AGM in November each year. 
Please get in touch if you are interested in joining us, your passion and ideas for furthering environmental education and supporting educators in NSW are always welcome. 
President – Sue Martin
Sue was the Treasurer of EE NSW from 2004 to 2018 and has stepped into both Vice President and then President roles in 2019. She enjoys working closely with the EE NSW team to deliver goals and advocate for greater take-up of environmental education across sectors. Currently working as the Sustainability Officer at St Ignatius College Riverview (part-time), she is actively involved in Cattai Landcare and the Environment Centre at THSC, and describes herself as a 'community person', who strives to have a hands-on approach and to "walk the talk". Sue is dedicated to celebrating our successes as environmental educators and hopes every opportunity will foster the health of our profession.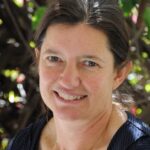 Vice President – Fran Hughes
Fran has been in the early childhood sector all her working life. She is now working as a casual academic at the University of New England having retired from full time work. Her professional interests include nature play and education for sustainability in the early years. Fran holds qualifications in Bachelor of Education in Early Childhood, Graduate Certificate in Sustainability and has recently submitted a PhD on nature pedagogy and sustainability. She also has qualifications in nature pedagogy; forest school practitioner level 2.
Fran brings a passion for sustainability through her work in connecting young children, early childhood practitioners and environmental educators with nature.  Fran has presented at international and national conferences on sustainability and nature play in recent years. She has co-written and delivers the TAFE NSW Early Years Bush Connections course which won an Australasian Green Gown Award in 2013 and convenes the NSW Early Years Nature Connections group. In 2012 Fran was the recipient of the NSW Ministers Quality Teaching Award for TAFE NSW Sydney Institute for work in sustainability. Fran joined NSW Early Childhood Environmental Education Network as a committee member in 2012 and is looking forward to sharing knowledge and collaborating with all networks for sustainability through EE NSW.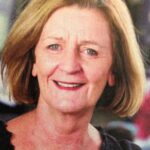 Treasurer – Angela Dunnett
Angela has worked as a High School Science Teacher, Science Communicator, and Environmental Project Officer in local and state government.  Angela's family influenced her love of the environment and commitment to life-long learning. She recalls in her undergraduate degree learning about the effects of climate change on coral reefs over 25 years ago. She loves facilitating learning about the environment to people of all ages and backgrounds. Angela more recently completed a Master of Environmental Studies to gain an in-depth knowledge of human geography. She has a particular interest in environmental health and how good planning and design can help mitigate these impacts and encourage health. She looks forward to working with EE NSW to drive environmental knowledge and outcomes.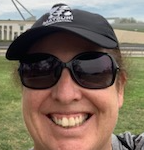 National Liaison Officer – Patricia Lee 
Driven by a lifelong passion for preserving our natural world, Patricia has a multidisciplinary background in international relations, environmental science, sustainability, business and education. Throughout her studies toward a Masters in Environment as well as her professional career and diverse work experience, she has developed a profound perspective of how environmental issues impact our global village. For the last 15 years, Patricia has worked in North America and Australia supporting individuals, local communities, environmental groups, organisations and governments in promoting actions and programs to conserve the environment in pursuit of positive social and political-ecological outcomes. Her interests have been shaped by experience gained from working in the Education for Sustainability (EfS) field, which remains her passion. She believes in the need to transform existing cultural, material-economic and social-political orders that hold non-sustainable ways of living. 
Patricia currently works as the Marketing and Communications Manager for Plastic Oceans Australasia and has previously worked for the Sustainable Schools Network as their Journal Editor and Content Creator. She is now completing her Diploma in Sustainable Practice and would like to pursue a PhD on Education. She looks forward to supporting AAEE NSW and is committed to contributing to their mission of advocating for education for sustainability.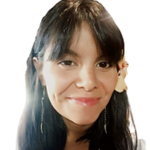 Committee – Dr Lisa Siegel
Dr. Lisa Siegel  is a skilled environmental educator with over 30 years' experience in developing and facilitating educational experiences for children, young people, and adults in both community and educational institutions.
Lisa holds a PhD in Environmental Education from the Faculty of Education, Southern Cross University, as well as a MA in Education (Columbia University) and a MA in Social Ecology (University of Western Sydney). She currently works as an Associate Lecturer in the Faculty of Education at Southern Cross, where she teachers environmental education, interdisciplinary education, and philosophies of education, and is a member of the leadership team of the Sustainability, Environmental, and Arts Education (SEAE) Research Centre. 
Lisa is also a co-founder, board member, and program facilitator of the not-for-profit community organisation Centre for Ecological Learning, which has been facilitating nature connection and community resilience building on Gumbaynggirr Country (located on what is now known as the Mid North Coast of New South Wales) for the last 15 years. Prior to her academic work, Lisa headed up the Waterwise Schools Program for Cascade Environmental Education Centre, a NSW Department of Education school.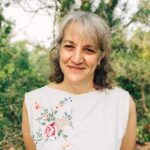 Committee – Erika Van Schellebeck
Erika Van Schellebeck is a Sustainability Education Consultant with 20 years experience delivering environmental education in Sydney and regional NSW. Erika has worked for Local and State Government, Catchment Management Committees, Landcare groups, Environmental Alliances and the Australian Association for Environmental Education. She has engaged with a diverse range of stakeholders including residents, landholders, farmers, community groups, Aboriginal Land Councils, schools, higher education and businesses, on issues such as bushland protection, catchment management and sustainable living. 
Erika has also co-ordinated award-winning programs, including the Coffs Ambassadors Tours program which won the Communication, Education and Empowerment Award at the NSW Local Government Excellence in the Environment Awards 2011-12. In 2018 she received the AAEE NSW Community Educator of the Year Award for outstanding contribution to environmental education in NSW. Erika currently works for SoilCQuest, promoting climate-smart, regenerative agriculture.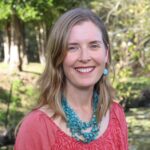 Committee – Jasmine Payget
Jasmine Payget is an Environmental Educator in local government who found AAEE tribe at the NSW conference in 2000. She remains a big fan of the conferences; inspired by other educators and their projects and strategic directions. Jasmine worked at the Blue Mountains City Council in partnership with Aboriginal organisations, schools and community groups to protect biodiversity and water catchments. Working for the highly urban catchment of the Cooks River Alliance, a strong focus was to reach out to households speaking a language other than English at home. Jasmine is strongly interested in joint environmental education work with CALD communities. She has found AAEE to be a source of information, presenters, and 'thought partners'.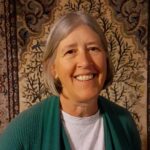 Committee – Carly Hood
Carly began her time on the EE NSW executive as the National Liaison Officer for EE NSW in 2021. She is currently completing her Masters in Environmental Management and her Diploma of Governance following almost 20 years' experience as an environmental scientist and sustainability professional in the government sector. Carly has experience in contaminated land management, natural resource management, biodiversity and environmental impact assessment, Aboriginal cultural heritage management, waste management, carbon emissions reduction and climate change risk assessment. 
Carly is passionate about engaging the wider community to work and live more sustainably, and has coordinated numerous award-winning environmental education and engagement projects such as 'Your waste – got it sorted?' 'Hey Tosser!' 'Don't Dump – it's Dumb' 'Sustainable Wagga Wagga' and 'The Great Green Challenge' as well as receiving the NSW Green Globe 10 Year Sustainability Achievement Award.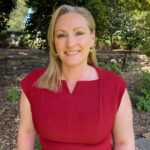 Committee – Lynne Millson
Lynne began her teaching career in 1993 having previously worked in child care and as a Community Arts Worker. She has been the Teacher Librarian at Parklea PS since 1994. In initiating the establishment of Environmental Education following the relocation of the school within the housing development of Glenwood, Lynne has been instrumental in ensuring the Management of Curriculum, Waste and Grounds is embedded throughout the teaching and learning experiences for students, families and staff. 
Working as an Environmental Education Project Officer for Western Sydney EE Group in 2008, Lynne compiled and wrote The Cumberland Plain Counts: A Teaching Manual and Guide for Natural Resource Management in Schools. Since then she has conducted case studies for the DEC and Birds in Backyards, created multiple learn-scapes within the school, gained qualifications in Nature Pedagogy and Forest School Practitioner Level 2, and recently completed her post graduate study to gain a Masters in Education, Social Ecology. With more than two decades of experience as an Environmental Educator, Lynne is looking forward to giving back to the sector she's passionate about.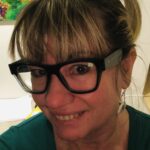 Committee – Jon Owen
Jon has a varied background in Finance, marketing and start-ups, but his passion is the environment. As a father of two, he is committed to education and ensuring the next generation can grow up in a sustainable future. Currently, Jon is a founding Director of Genus, an organisation that uses digital gaming techniques to engage and activate young people in sustainability. Before Genus, Jon was APAC Head of Sales for BioPak, a leading Australian sustainable packaging company. Jon's background and passions mean he is well suited to bringing best business practice to purpose-led organisations.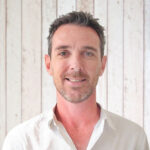 Committee – Julia Strykowski
Julz is an environmental educator, biology teacher and science communicator working with lead state and local government conservation organisations for 20+ years. In 2020 she won AAEE NSW Government Educator of the Year. Julz is a Riverkeeper Ambassador in her community and coordinator of numerous online waste plastic community groups, coordinates a boomerang bag chapter, huge community litter cleans, and conducts workshops in waste reduction and alternatives for both community and schools. 
Julz loves to connect communities with the values of their own local spaces via awareness, art, walks, talks, tours and on-ground actions. Julz is also an award winning environmental artist creating visual and conceptual 'waste to art' pieces to educate, confront and draw awareness to plastic contamination in our landscapes. Her passion for the environment  and social issues also extends into theatre, songs and performances. Julz is also passionate about First Nations empowerment, de-colonisation and languages and connecting culturally and linguistically diverse communities with nature. She enjoys 'teaching the teacher' and has recently created professional development courses for teachers and colleagues. This includes fieldwork-based, syllabus-linked, immersive learning programs for the Western Sydney community.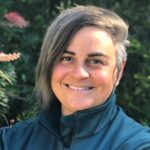 Committee – Henrietta Mooney
I am excited to be joining EE NSW Committee after being involved in many AAEE events. I am an Ecologist by trade, with a background in social ecology and community engagement. I spread my working time between Landcare as Regional Coordinator for the Hunter region, and being a Natural History Illustrator producing watercolour paintings and felt sculptures of Australian native flora and fauna for education programs, interpretive signage, and for enjoyment. I also founded the Hunter Region Field Naturalists & Nature Journaling Club, listed on Sustainability Connect. 
In my work and hobbies, I see that community engagement is the key to encouraging others to connect (and reconnect) with nature through spending quality time in the bush, walking and painting, and feeling the natural world around them. I hope to bring personal and professional experience to the EE NSW Committee, working on collaborative and creative ways to enhance the work of AAEE. I am fortunate to work and live in Newcastle and the Upper Hunter enjoying the coast and life in the bush.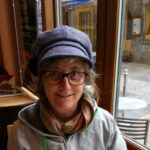 Project Officer – Chay Khamsone
Chay Khamsone is an art teacher turned environmental educator. She has taught sustainability in schools throughout the mid-north coast region, worked at The Nature School in the Early Years program, was President of the community-based arts group Frugal Arts Inc, and is a casual academic in environmental education for Southern Cross University. 
Chay has also worked in bush regeneration, is an RFS volunteer, a Climate Reality Leader, a member of Pappinbarra Landholders' Conservation Group and Pappinbarra Valley Emergency Management Team – all of which have deepened her on-ground understanding of environmental management and community resilience issues. She began as Project Officer of EE NSW in 2021 and her work has centred on growing networks of environmental educators, bridging connections between stakeholders and communicating the climate emergency.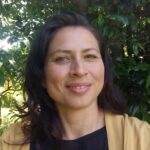 Partnerships Coordinator – Andrew Snedden
Andrew joined EE NSW as Partnerships Coordinator in 2021. From a background of biomedical science and teaching, he has experience in waste education and climate change communication. He is also currently working as Community Relationships Manager with Clean Up Australia. Andrew is a trained Climate Reality Leader and strives to encourage and support others to be part of climate solutions. As Partnerships Coordinator with EE NSW, Andrew is working coordinate and grow partnership opportunities, manage the Sustainability Connect directory, and contribute to EE NSW's climate emergency response. Andrew is passionate about working to build strong, resilient, and vibrant communities through his work as an environmental educator.