Sue lives, loves and advocates for Country across Western Sydney sue@ecolearn.net.au
A Wide & Open Land – Walking the Last of Western Sydney's Woodlands – Peter Ridgeway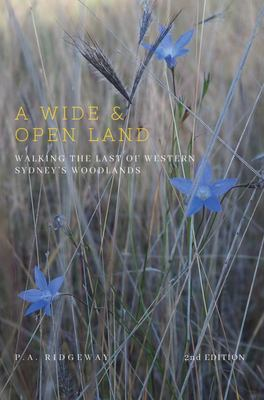 In the Winter of 2019 Peter Ridgeway set out to walk 179 kilometres across the Cumberland Plain, the region of rural land west of Sydney. Carrying his food and water and camping under the stars, he crossed one of the least-known landscapes in Australia, all within view of its largest city. This book recounts a unique journey across a landscape few Australians will ever see. In this open country the familiar forests of Sydney's sandstone are replaced by a fertile world of open woodlands, native grasslands and wetlands, home to some of the Nation's most unique and endangered wildlife. The traditional land of the Darug, Gundungurra, and Dharawal peoples, and the birthplace of the first Australian colony, it is a landscape which also holds the key to our entwined and conflicted origins. What was once a limitless tract of woodland is now being engulfed by the city to it's east in the largest construction project ever undertaken in the Southern Hemisphere – the elimination of an ecosystem and a community. This book provides an immersion in the history, wildlife, and culture of one of Australia's most rapidly vanishing landscapes and reveals how the destruction of 'the West' is erasing not only itself, but something central to the identity of all Australians.
Peter Ridgeway is Team Leader (Biodiversity) at Greater Sydney Local Land Services, Peter is our knowledge holder for our Cumberland Plain landscape, and a greatly respected carer of Country with Landcarers across Western Sydney. Peter shares that 'Conservation is equally about good science and good relationships. I work on species found almost entirely on private land, and have strong connections with the local community, local landowners and volunteer organisations across Sydney and the Blue Mountains.'
Sue's reflection after reading "A Wide & Open Land – Walking the Last of Western Sydney's Woodlands".
Bravo Peter, this book is an encouragement to us all to get out on Country, our Country wherever we may be. Peter is a prophetic voice in our modern era, who has been able to read the signs of the times and name the lament that we as community have become disconnected with Country.
This is not our western, colonizer sense of Country that my upbringing reinforced but that held by First Nations people. We can all go on the journey to be more connected to Country which our Darug elders encourage all to refer to Country as Ngurra . Since first working at the Hawkesbury Nepean Catchment Management Trust HNCMT as an educator in the 1990's the HNCMT started each report using April Bright's wisdom. "If you don't look after Country, Country won't look after you". April Bright, 1992. Other First Nation community leaders share that Country takes in everything within the physical, cultural and spiritual landscape.  It includes landforms, waters, air, trees, rocks, plants, animals, foods, medicines, minerals, the sky and sea as well as sacred places. It includes cultural practice, kinship, knowledge, ceremony, songs, stories and art, as well as spiritual beings, and people: past, present and future.
A very regenerative way of being in the world. We are called to Deep Listening in the contemplative act of Dadirri as Miriam Rose Ungunmerr Baumann shares with us. Miriam recently shared with the Australian Jesuit Province where I work, the dream to yarn on country together and then being able to walk together. Peter has shown how this can be done. Peter has taken us on a Pilgrimage across Western Sydney, and we can also be inspired to go and do likewise. Create the new Songlines across our landscapes as asked by www.regenerative-songlines.net.au/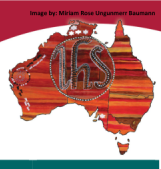 Peter shares many wonderful places across Western Sydney that have been conserved. One place Wivenhoe at Camden holds a special place for me. It has been conserved by the wisdom of the wonderful 'fiesty' nuns who have cared for our common home. The Good Samaritan congregation which is an Australian Religious Institute was formed out of the poverty and need in the early colony. It is the Good Sams who have protected a wonderful slice of Cumberland Plain at Camden on their property Wivenhoe. I was educated by the Good Samaritan nuns at Pennant Hills, they instilled in me a great love of helping neighbour and seeing the injustice we are inflicting on our earth. My worldview has long held I need to be the 'Good Samaritan' with Country and advocate on the many injustices being done to our Sister Mother Earth.
In NSW momentum is occurring for our Nature Play NSW initiative to be better supported by all. David Sobel an academic in the US has advocated for place-based education, one famous quote that resonates for me and my mission to advocate for environmental educators in NSW as we better connect to Country is "What's important is that children have an opportunity to bond with the natural world, to learn to love it and feel comfortable in it, before being asked to heal its wounds." David Sobel. Peter in sharing his love of place, the Cumberland Plain of Western Sydney shows what is possible. Thank you Peter for encouraging us to find ways to love Country. For ideas you can visit www.takemeoutsidensw.org.au/ developed by Environmental Education NSW.
My Landcare work on Country instils hope for our future, the amazing work of the Hawkesbury-Nepean Waterkeepers led by Dr Michelle Ryan. www.westernsydney.edu.au/harwest/harwest Michelle is helping my local Landcare group in Cattai and Little Cattai catchments care for platypus. We have hope in our work as citizen scientists. Our local schools Marian College, Lorien Novalis and Hills Grammar are all part of the Cattai Hills Environment Network CHEN Platypus In Situ project. It will be September 7th Threatened Species Day when they will share their work with the wider community on conserving platypus locally. Inspiration for caring for Country.
September each year is a time to think about 'conservation' as it is Biodiversity Month. Can we sit by our river or in our place today to undertake the contemplative practice to connect with Ngurra (Country), hear the call of Sister Mother Earth, to take inspiration from Peter Ridgeway in "A Wide & Open Land – Walking the Last of Western Sydney's Woodlands"
"We are in an extractive economy that takes life and concentrates wealth. Any time we take life, whether it be the life of a community, soil, oceans, species, insects, cultures, forests or human rights, it is degenerative. Regeneration is a pivot. It chronicles and delineates how to do a 180 and move to regenerative outcomes. The current socioeconomic system is stealing the future — climatically, biologically, culturally, ethnically and generationally." Paul Hawken