'Your totem is platypus', the joy of being accompanied as we Make the Change
The theme for World Water Day this year is "accelerating change: be the change you want to see in the world. Rapid, transformative change is needed and everyone can play their part. Every action – no matter how small – will make a difference."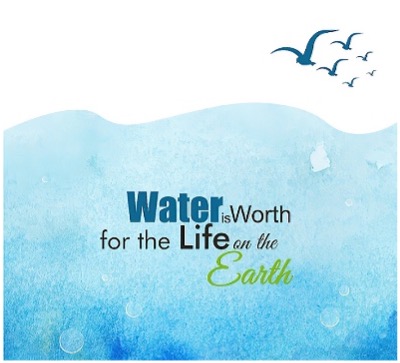 I am reflecting that to be courageous change makers we need to value those who help or accompany us as we care for Sister Water. Accompanying is a beautiful way of ensuring change happens. When we accompany others through their challenges and struggles it is more than just "being with" others, it is about deeply listening (dadirri), supporting and helping to discern the movements working in our lives. It is an art to be an accompanier.
We can all be accompanists to help make change happen.
On this 2023 World Water Day I reflect on those who have accompanied me to better care for my local waterways. Amazingly Bluey the platypus is one. I was fortunate to meet Bluey one January evening this year. My friend Karen is another who accompanies me. Karen lives near me and is a First Nations woman leading an amazing First Nations program within a local high school and who accompanies me as we seek reconciliation for the hurt colonisation has brought out First Nation communities across Australia. Locally we have initiated Hills Yarning and Karen and I are currently working to increase access to social housing for First Nation people in our community. It is a long road.

While chatting with Karen one Sunday afternoon she was sharing some wisdom on totems with a colleague and she turned to me and said, "your totem is the platypus".
For Karen to identify my totem as the platypus is special, something to embrace, and something to ponder upon. A totem is a natural object, plant or animal that is inherited by members of a clan or family as their spiritual emblem. Totems define peoples' roles and responsibilities, and their relationships with each other and creation.
I am a passionate advocate for the conservation of our Platypus, (Ornithorhynchus anatinus), in my local waterways within Cattai and Little Cattai catchments. The Platypus, (Ornithorhynchus anatinus), is a shy nocturnal species hard to see and so hard to protect as knowledge of their presence in our local waterways had been forgotten.
Our local Landcare group CHEN has been undertaking eDNA testing to prove the presence of platypus in our waterways. This has been enabled by volunteer Landcarers and the amazing support of Dr Michelle Ryan at Western Sydney University. In 2023 our conservation work moved to the next step, the capture and release of platypus to understand the health and prevalence across our highly urbanised creek systems. I was part of the monitoring endeavours and in January 2023 we captured our first platypus, who we named Bluey. My connection to our local waterways has been amplified.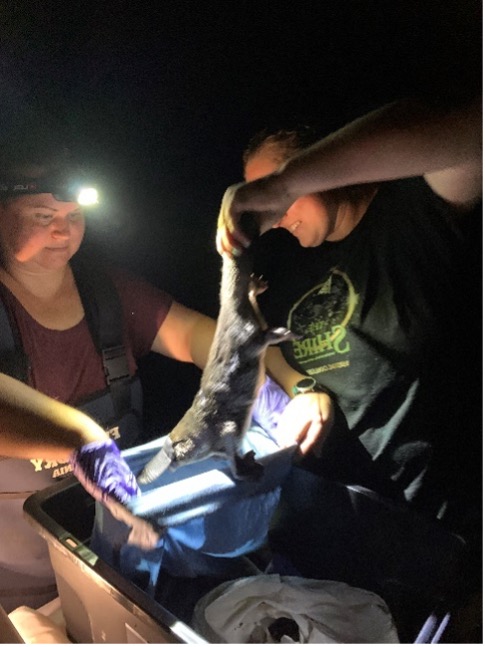 This photo I took of Bluey with Dr Michelle Ryan made the front page of our local paper. I now refer to myself as Mrs Platypus and share the awe and joy of being part of this caring for Country endeavour widely.
Understanding how Bluey is accompanying me is to accept that we are just a part of the web of life, interconnected with all. Bluey gives me voice to grow as an environmental educator, someone who can accompany those with no voice. Bluey is calling to me to be a voice for the voiceless in our practice as changemakers.
We in Oceania are moving from La Nina to El Nina which will cause much disruption in the years to come across our communities. Can I accompany others as we seek to be the change we need to see in our places?
It brings me great joy to accompany environmental educators across NSW especially our members.
Who gives you joy to accompany? Together, working with in this acknowledgment of interconnected kinship, we will be the change we want to see in the world.
This World Water Day I hope we can find some time to visit our local waterways, to listen deeply and value those who are accompanying us.